This years' Teacher's Closet has been canceled due to the uncertainty of classroom instruction during the COVID-19 pandemic. VOLUNTEER Hampton Roads is continuing to keep corporate partners active in community service through the Corporate Volunteer Council and our upcoming Family Volunteer Day. For more information on either of these programs please contact Stephanie Gorham.
---
Did you know that teachers spend an average of $500 annually on school supplies? Since 2017 the Hampton Roads Corporate VOLUNTEER Council holds its Teacher's Closet supply drive to help to offset the cost of classroom supplies. Teacher's sign up at the end of the school year to receive a bag of supplies. Companies hold drives throughout the summer to collect supplies for teachers. Corporate Volunteer Council members put together bags of the donated supplies for teachers to collect before the start of school.
Thank you to everyone who participated in our third annual Teacher's Closet supply drive. Whether you volunteered your time or organized a supply drive, you made a difference to teachers throughout Hampton Roads!
Your support provided classroom supply bags to over 400 teachers from 169 local schools! The remaining supply bags were donated to Communities in Schools of Hampton Roads whose mission is to surround students with a community of support, empowering them to stay in school and achieve in life.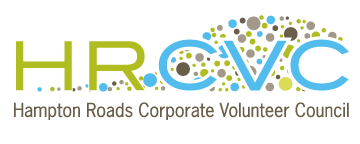 For more information on how you can get involved in Teacher's Closet please contact Stephanie Gorham.