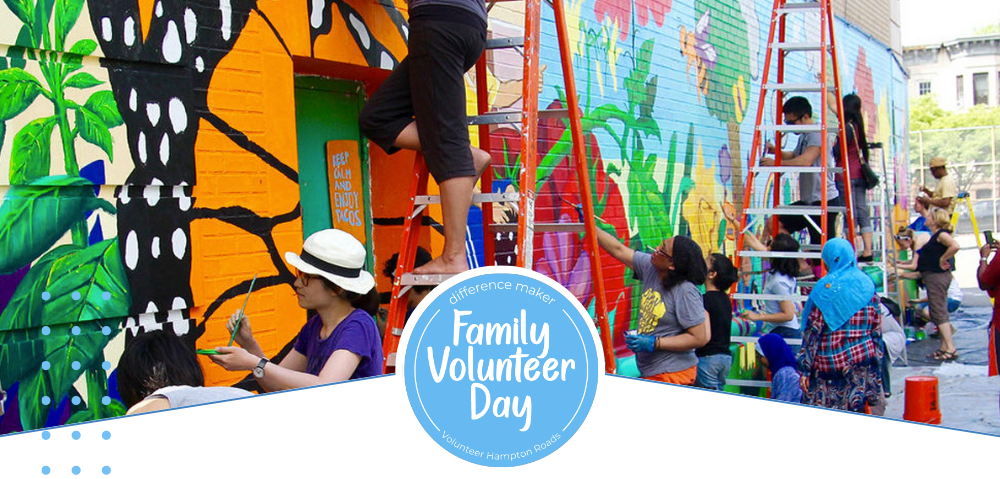 Join us for the 25th Annual Family Volunteer Day
Saturday, November 18, 2023
VOLUNTEER Hampton Roads has hosted Family Volunteer Day, a global day of service that celebrates the power of families who work together to support their communities. Through partnerships with local nonprofits, we provide volunteers with service projects that benefit our community.
On Saturday, November 18th, 2023, we will be bringing together the community for a full day of service and celebration in the Kindred Community of Norfolk.
Your company is NEEDED for projects such as planting trees and painting murals, distributing turkeys and volunteering at the community fall festival.