Children & Youth Education
Age Minimum (with Adult): 18+, Minimum Age:18+
Race to Rescue 4.8 - Global Virtual 5K
"Race to Rescue 4.8" is a global, virtual 5K to raise awareness and funds for the 4.8 million victims of sex trafficking around the world, including the 300K American children that will be sex trafficked this year. It is a race that can be run (or walked) from any location you choose. For those who want to join in Hampton Roads, we will be meeting at Mount Trashmore in the parking lot off of Edwina at 9AM on April 6th, 2019.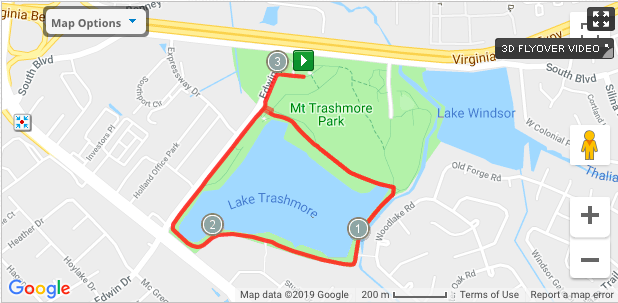 You can run, jog, or walk on the road, on the trail, on the treadmill, at the gym or on the track (or even at another race). You get to run your own race, at your own pace, and time it yourself. You can also create a group in your community and do it together. Simply, register here to join the movement.
You can also join our global leader board by submitting your information and proof of time/distance on April 6th (the form will be live here, and don't worry we will send out an email reminder).
The results will be posted on our website and social media platforms on 4.8. After the race, your t-shirt and
medal will be shipped directly to you.
Thank you for racing to rescue, and providing an opportunity for the 300K American children who will be sex trafficked this year to be rescued, restored, and reintegrated. Together, we will abolish modern day slavery.
The Safe House Project Team
Want to do more? Increase your impact by starting a fundraiser. Leverage your network to raise money for every step you take.
How to Start a Personal Fundraiser
Click "Join"

Select "Create Your Own Team"

Fill in your details and finish setting up your campaign

Then click the view button in the upper right hand corner to see your live campaign. This will allow you to promote your fundraising campaign to family and friends.
Please wait...
Log in or Register
In order to register for this opportunity you must log in to an existing account or register to create a new account.
Signup with team
This link allows you to participate in this opportunity with a team. When you click on the link you will have the option to:
Choose an existing team you're already a member or captain of, or
Create a new team to sign up.
Signup Questions
Please respond to the following questions in order to signup for this opportunity:
Please wait...
E-mail