Age Minimum (with Adult): 18+
Hospice Volunteers Needed!
Why Volunteer?
Volunteering with At Home Care Hospice allows you the unique opportunity to open your heart to our patients and families. This inspiring experience can transform both the volunteer and patient while developing genuine friendships. Patients frequently give volunteers invaluable gifts, such as a heartfelt smile, words of wisdom or simply the squeeze of a hand. Volunteers bring comfort to our patients as they visit with them, read, laugh and cry with them. Volunteers also help bring joy and hope to our patients' lives by listening to their life stories and easing their fears.
At Home Care Hospice treasures our volunteers who go above and beyond to improve the quality of life of our patients and families. Our volunteers come from all walks of life, different ages with different educational and ethnic backgrounds. This team of dedicated volunteers adds diversity to the services At Home Care Hospice provides. Open your heart and fill it with the gift of joy that comes from being a caring and compassionate volunteer to our patients and families. If you desire to make a difference in their lives and cherish the experience for the rest of your life, contact At Home Care Hospice today to become a volunteer.
Direct Care:
Companion/Respite: volunteers provide on-going support and reassurance to patients and their families residing at home or skilled nursing facilities. Respite care allows caregivers to take care of necessary errands, get some time away or just take a nap. However, the most important thing the volunteer offers is the gift of their presence.

Veteran to Veteran Volunteer: Veterans can relate to our patients who are also veterans. We are seeking veterans who will serve as companions to other veterans and provide a listening ear.

Vigil Volunteer: volunteers are a calming and supportive presence for patients who are actively dying and have no one available to be with them. Vigil volunteers also offer comfort and respite to family member who need to take a break from the bedside of their loved one or who do not wish to be alone during this time.

Memoir Maker: volunteers help our patients leave a lasting memory for their families by writing their "memoir" by interviewing patients about the important moments of their lives and weave them into a document that will be cherished for generations
Light Housekeeping/Yard work: Many of our patients or their caregivers are unable to perform light housekeeping activities. As a volunteer, you would perform "light" duties such as vacuuming, laundry, dusting, meal preparation, lawn mowing, and tending to gardens/watering plants.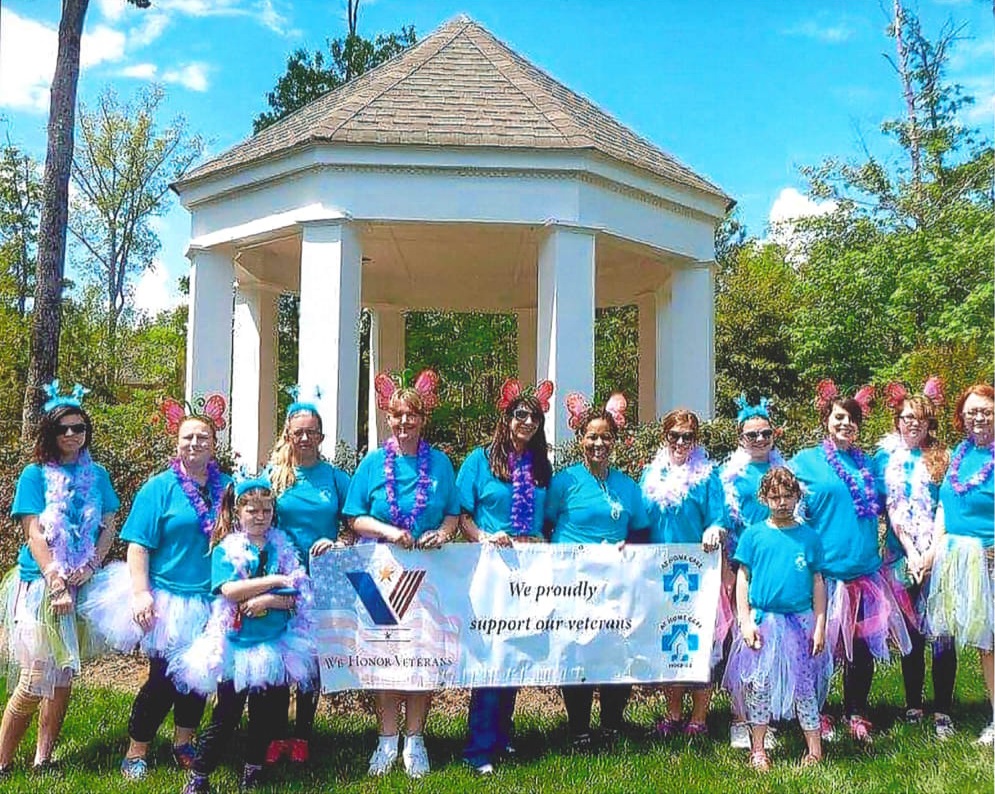 Please wait...
Login or Register
In order to register for this opportunity you must login to an existing account or register to create a new account.
Signup with team
This link allows you to participate in this opportunity with a team. When you click on the link you will have the option to:
Choose an existing team you're already a member or captain of, or
Create a new team to sign up.
Signup Questions
Please respond to the following questions in order to signup for this opportunity:
Please wait...
E-mail